I will just assure any doubting here to watch this movie if it feels like it is for you. It is well made, has heart and strikes you with emotion. It made me happily cry so many times! Oh, it also has a happy ending!! So no need to worry about the angst too much.
Trigger Warning: Transphobia from the innocent, ignorant and malicious kind.
Summary:
Manu works at his gym in Chandigarh, Punjab, where he meets Maanvi, the new Zumba teacher. They are attracted to each other and soon end up in a relationship. Maanvi is trans and tries to tell this to Manu, but the conversation keeps getting pushed back. Once she tells him, he ends up reacting to it very badly. The two separate. Manu has to learn from his mistake, while Maanvi has to deal with family issues that arise.
Spoilers oncoming!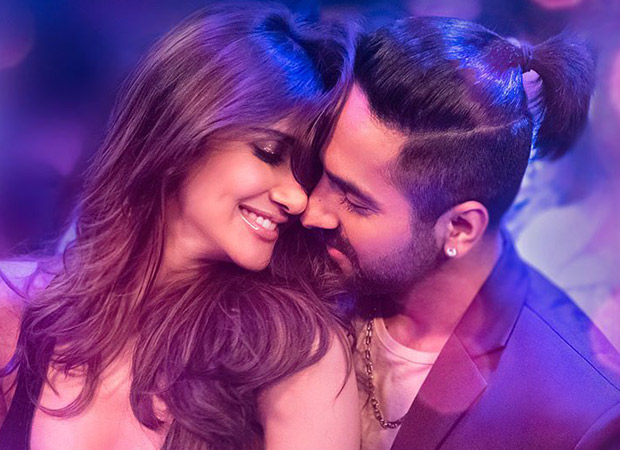 The trailers for this movie tried to hide the obvious, but it was in the same way Ek Ladki Ko Dekha Toh Aisa Laga did it – essentially straight bating, which I am happy about. If you got the hints, good on you and you knew what you were going to get. The film doesn't itself try to hide that Maanvi is trans, which is why I put it in the summary in the first place. It is not a secret nor it should be.
Vaani Kapoor as Maanvi is the one who gets a proper introduction in this film, showing her morning routine. It is shown as ordinary as she takes her hormone pills, dresses up and just lives her life. She has already gone through the coming out journey, her father has accepted her, while the rest of her family still has learning to do. In an ideal world, her role would be played by a trans woman, but for a commercial Hindi movie with this is still a step (reminder Ek Ladki Ko Dekha Toh Aisa Laga, the first commercial gay Hindi film came in 2019). Maybe one day that will be a reality. Vaani does one of her best acting in this movie. Maanvi is a layered character and she shows them all. You want to hug her when she cries and you are on her side through it all. She isn't just the "love interest", but a whole character. She gets the heroic declaration of love from the hero, the show of love, the "mating" dance at Holi, the good kisses and sex. Anything that a usual Hindi heroine gets in a romantic film.
Ayushmann Khurrana as Manu is character wise taking the obvious role, a backseat and instead of being the one lecturing (though he does get a romantic dialogue towards the end) he is the one getting lectured to. It is so refreshing!! He is the character that has to learn the obvious, but it is made clear it was because he was filled with prejudice and was ignorant of the whole issue to begin with. Doesn't excuse what he says or does, the emphasis is clearly on Maanvi's sorrow at this here, but he tries to make amends. That is in Maanvi's terms as well. He asks for permission, to be with her and she is the one who has the choice in the matter. He is the audience surrogate, that is his basic purpose.
Vaani Kapoor is clearly the one taking the harder role out of the two. In fact, Ayushmann seems more like the bigger star that will pull viewers into seeing the film for both him and his muscles. Physical body could be called a theme of the film. It is about bodybuilders and gym trainers, after all. The physical act of change of a trans person is shown in an animated video at one point. Maanvi goes to the plastic surgeon and the movie ends in a body builders competition. Both are changing their bodies to best suit their true selves, while in society the other is revered and the other is stigmatised.
The Villain in this movie is both society's stigma and ignorance when it comes to trans issues. It is shown at first with Ayushmann's reaction, then with his friends reaction when he tells them – he fights with one of them when they use a decretory term against Maanvi, thus showing that he isn't all that bad – and then with his father and sisters. His sisters want him to get married and they are close to the true Villains of the story, since they out Maanvi around all her Zumba clients. These two pairs seem almost like a character reflection of the prejudices Manu holds inside him and he has to physically and verbally fight them in order to learn. They are also the reflection of society itself.
When Manu is on his learning curve, he talks to the local Hijra that asks for money on the roads and invited her for coffee. She tells him the obvious dot-to-dot things he has been learning thus far from his own research and doctors, educating himself. Once, when Maanvi and Manu are in a rickshaw, the Hijra comes and Maanvi becomes silent. In a way, she is seeing a reflection if she didn't have the privileges and money she has to transition. It is also showing that transgender people have always existed in Indian culture and that both of them deserve love and acceptance from society.
I really liked this movie. It has its heart in a good place. It is a step forward in a conservative society. My opinion is just one drop in a sea of them and those of the trans audience are much more important. That is what matters. Representation matters.
Thank you for reading!