This a comfort movie for many people, including me. Sure, if you think logically it will make you angry – with an illogical plot involving China and highly incorrect medical issues. But the emotion is still true and delicate in what it deals with. In truth, if it wasn't for those two issues within the script (which would be easily fixable), this romantic script would get the Gold Standard stamp. It is such a good movie, real and sweet, with empathy at its core for both of our protagonists.
Summary:
Nikhil and Meeta meet as she is running from her cousin's wedding, with money in her bag. They meet seven years later, as Nikhil is preparing to get married to Meeta's older sister Karishma. He wants prove himself to her and his future in-laws, by getting a great amount of money to get a contract. Meeta wants to get money as well, to fund her scientific project. Karishma puts Nikhil in charge of Meeta, keeping her away from family members and to just take care of her. Slowly, the two of them begin to fall in love with one another, as the wedding preparations continue.
Spoilers from here on!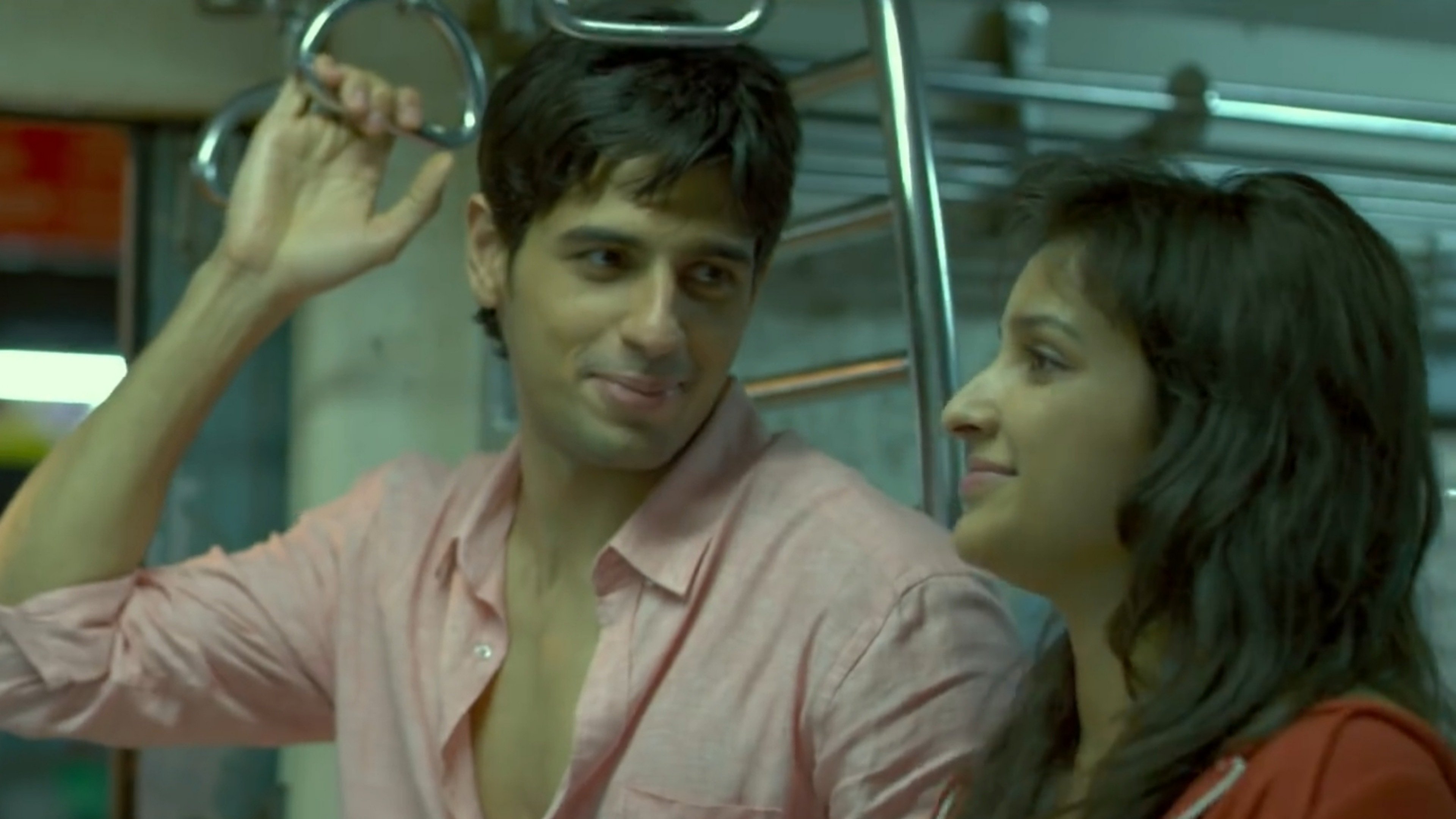 This film balances two kinds of movies and does them both delicately. The two production companies' expectations and visions that united to make this film. It has the familiar Dharma gloss, type of songs and romance, but (the now disbanded) Phantom's realism and preference for out-of-the-box stories. In worse hands this would be a film without an identity, caught in a push and pull. Yet in the steady directory hands of Vinil Mathew, the nearly perfect story and screenplay by Harshavardhan Kulkarni and realistic wonder of a word by cinematographer Sanu John Varghese the film holds you firmly together in a kind of trance, as you are embraced in the life of these characters.
Parineeti Chopra as Meeta Solanki puts on one of her career bests in this film. Her character is clearly Neurodivergent (aka is Autistic), which I appreciate. With her ticks, matter-of-a-fact approach to life, logical thinking and a sense of loyalty to those who care about her she is one of the best portrayals of being Autistic. Though the story does hinder it somewhat with nonsense about how she is better without medicine than on it (I just ignore it). She knows what she wants and what other people want, once they let her be in their presence long enough. Inside her though it conflicts with what she truly desires – love and acceptance as who she is.
On the other side of the coin we have Sidharth Malhotra as Nikhil Bharadwaj. He is constantly trying to prove himself, be someone he thinks he has to be to be worthy of Karishma. To be someone who could be labeled a Hero, who can dance well and who can get the money in time and make the most romantic Filmi wedding ever for his bride. Instead, he fails or he has to do another task after another. He thinks he is not worthy of the rich family he is marrying into, which fuels his own insecurity and makes him hide his true personality. He just wants to be himself; the awkward, imperfect person he is, but Karishma pushes him to be something he is not. He is a people pleaser, though the most sincere kind.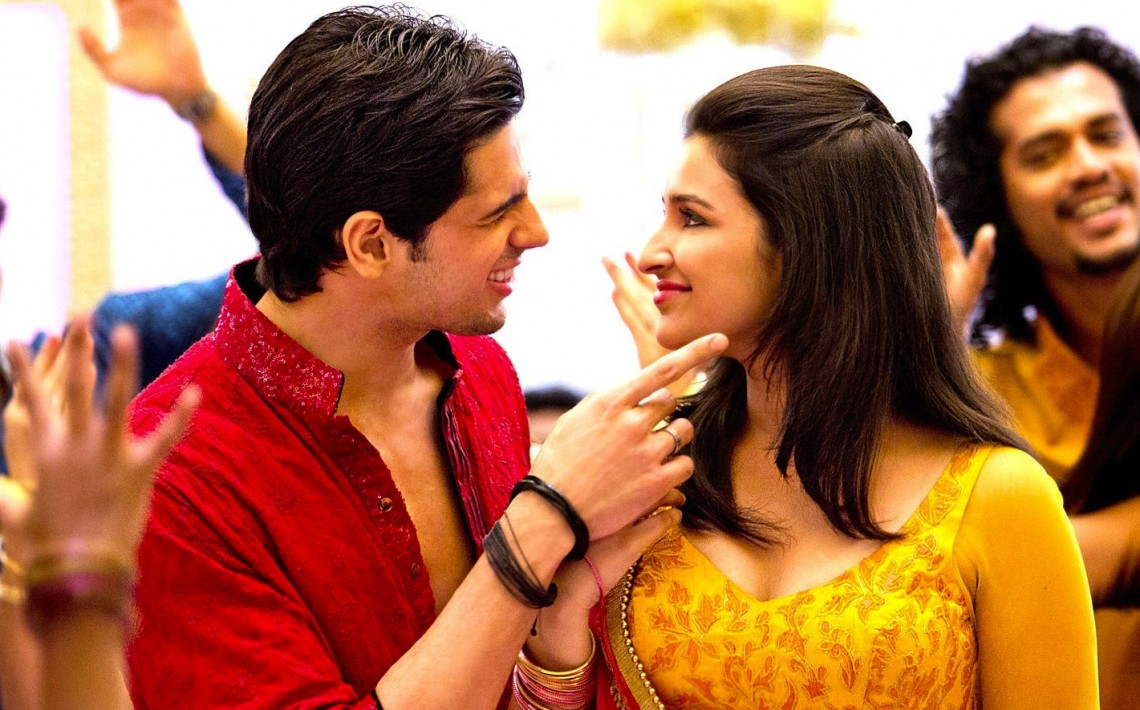 These two are the Ying to the others Yang, the other half so that together they make each other better and understand each other clearly. They are different, but they are also similar in so many ways. First off, both of them are just completely adorable dorks! They just show it differently. Meeta's introduction is about closing a door without being inside it, symbolic of how she shuts people away so they don't hurt her. Nikhil on the other hand sneakily opens a door, so that he can go watch a movie, thus being a rebel towards his policeman father. These two are in the same wavelengths when it comes to problem solving, but even if it is one part that unites them, it is not the only one.
Their love is not made of calculated romantic moments, of perfect lighting and syncing at any place. It is more about the natural, spontaneous romantic moments that spring from the most ordinary acts. My favourite and one of the best songs of the past decade 'Ishq Bulaava' is exactly about this. The two of them end up travelling together through the night and early morning of Mumbai. They go for drinks and laugh, they take the empty train (smiling all the way), when it rains they go for shelter together and spend the morning talking at the beach. It is the most enchanting presentation of the magic of the everyday. It is a date, but the characters don't consider it such – that is what makes it so romantic. It is just spending time, conversation, presence with each other.
Another comes – which seals this romance as one of the best in the previous decade – is when Nikhil is too obedient to Karishma, locking Meeta inside a room. Once he returns, he sees her huddled in her pink saree. She could not hold herself, thus wetting the saree. Any other character would have chided her or treated her like a child or had a tantrum. But Nikhil just has this look (Sidharth is just splendid with his acting in this) and then he hugs her, comforting her. That is the first show of empathy that Meeta has experienced in a long while and it is Nikhil's first instinct is to care. This scene is followed by tears from every one with a heart in the audience. It is impossible not to cry or smile when it happens.
There are a lot of moments like this, moments when they show they care about each other. Meeta brings Punjabi musicians to the Sangeet just for Nikhil. While he makes sure she at least sees her father, even if he makes a complete fool of himself while doing it. Not to mention the iconic scene where Nikhil ties the strings on Meeta's blouse. It is such an intimate, ordinary scene romanticised in so many movies before. Yet here, something hits different. Within the story, it is the first moment that both these two characters see each other in a romantic light, forgetting why they are stuck together in the first place. There is lingering tension, intimacy and delicate care on both sides. Then they proceed to blatantly flirt with each other (especially Nikhil) through the catchy bop 'Punjabi Wedding Song'.
Whomever came up with that scene (there are a lot of dialogue writers in this film and scenes sometimes do spring up during production, hence my vagueness here) should receive an eternity of happiness and a huge raise!
These small caring and empathetic moments, building up, are what great romances are made of. The grand gestures, perfection and melodrama are things I do enjoy watching. But when it comes to seeing something that could happen in real life, which would be possible, then this film shows it. Making both me and others appreciate the beauty in the ordinariness of everyday life and the romance of it (even more so in these current times).
I should probably start talking about other things than our main pair. But you can see how well-written their love story is just by the amount I had to say about it. Anyway, Manoj Joshi as Meeta's and Karishma's father is just the best person ever, who talks back to his brother (who acts like he has earned the money Meeta stole) and shows unconditional love for her. In the whole family, he is her only support system. But now with Nikhil at her side, she has someone who loves her for who she is as much as her father did. Karishma, played by Adah Sharma, is a character who could have gone so wrong in the wrong hands. She is demanding, she is constantly wanting things to end, yet have them still stay together. A bad filmmaker or actress would have made her the one everyone hates, but instead, in the end, we understand her. She wants a Hero, like from the films in the most classic sense, but Nikhil is not that. They both deserve and need someone else, Nikhil finds it with Meeta and at the end you wish Karishma the very same. She is as flawed as everyone else in this film, she is not a Villain, but a human being in a very relatable situation.
I have already talked about the music and my favourites from Vishal-Shekhar's stellar soundtrack. There isn't one wrong song in it that doesn't fit the characters and the mood they are going for. It is a classic for the ages. They have this comforting calmness about them.
With that I think I will end this LONG review and analysis. The film is one with the soundtrack and the soundtrack with the film. The air of comforting calmness is all around, with no large melodrama or grandness to it. The story is simple, but well crafted and directed. Chopra and Malhotra make a great pair with their tenderly sweet chemistry. It is a nearly perfect film, especially story-wise. There is no greater compliment one can pay for a movie.
Thank you for reading!