I had this film recommended to me by a friend (Thank you, Margaret!), saying that I would love it. Lo and behold, I did love it. By the way, if you are in to sweet, sincere, sappy and VERY romantic movies, then this is for you! This is the ultimate female fantasy movie! Do you love to have your heart broken to a million pieces and be happy about it? Then watch this! It is a cult classic for a reason. This is if someone put all of my favourite romance tropes together in a movie, with gorgeous actors and gorgeous music. So yeah, I am the audience for this movie and I love to see a movie that seems tailor-made for me.
Also, the music and the pair of lovers in this movie are both gorgeous!!!
Summary:
Saraswati "Saru" Parthasaarthy, a daughter of an orthodox Tamil Brahim family, and Inder Parihaar, an ex-convict with rich connections, live in the same building, but on different floors. Saru works at a library, when one day she and Inder are stuck in an elevator. They meet briefly, but soon they begin to see each other more and more. When by a mishap Saru and Inder are seen together in his room, her father disowns her. With this, she begins a journey to find a suitor with Inder's help.
Spoilers here on! Do not read unless you've seen the film!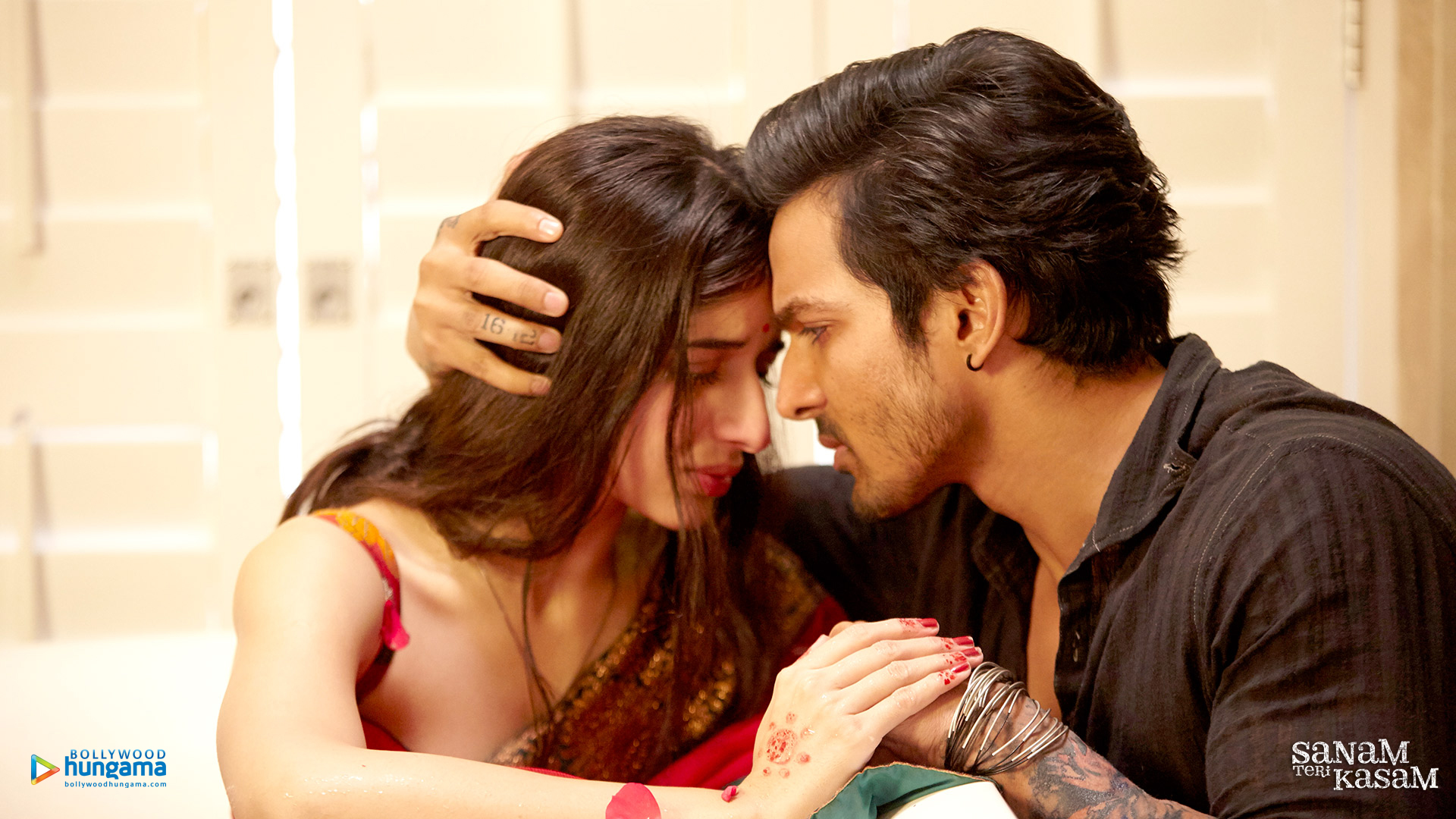 This movie sprung from the brilliant minds of writes-directors Radhika Rao and Vinay Sapru. This film is all about subverting expectations, but also fulfilling them in unexpected ways. It also has just a brilliant screenplay, with things said before being repeated again or being much more meaningful later on. I know it is a basic of story writing, but somehow it jumped more for me in this movie.
Yes, at the front we have the pretty nerdy girl, but her sister (played by Divyetta Singh) is a curvier and she is the one with a suitor willing to marry her, while our main heroine has not. We have the extremely hot ex-convict who seems like trouble, he has the tattoos and all, but in the end is one only because it was to help a person he loved. You expect the story to go one way, only for it to either break your heart in the next scene or making you wonder where did it come from, only for it to be something already set up in-story. When watching it the first time, it really did surprise me.
This movie might also have one of the cutest meet-cute's in movie history. When Saru is in her bear costume, she and Inder are stuck in an elevator. He thinks she is a guy (under the costume) and begins to strip since the heat is growing. She takes off her costume head and he looks away, putting his pants back on. He then helps her, bare chested, to open up the bear costume, since the zipper is stuck. It is so cute!!
Mawra Hocane as Saru is absolutely brilliant. In her characters case, it is a question of both confidence and her father's strictness that holds her character back. Hocane is dressed plainly, with bad had, large glasses and loose clothing. She wants to hide from people and is rejected by men because they see her as this frumpy person, with her nose in a book, rather than as a shy person who deserves love as much as anyone. I interpreted her matter-of-a-fact way of thinking as her being Neurodivergent as well.
Her transformation is both internal and external, like a butterfly. She gains confidence after a makeover, thinking this will solve her problems, but reaps no reward from said makeover in a sense. After it, she sees her father making the death ceremony for her (one of the cruelest things one can do) and she is asked out by her long time crush, only to be rejected by him and his family because of said ceremony.
Not to mention, Saru has the full control when it comes to the sex scene. She is the one who wants it, Inder also desires it, but it too proper not to make the move. She kisses him and we see them lying together in what was meant to be her wedding bed.
Harshavardhan Rane as Inder is just so fantastic in this. There are so many layers to his character and he plays them all so beautifully. He is the only who falls for Saru at first sight, seeing her still in her glasses and "frumpy" stage. He asks her for book recommendations, listens to her, is sweet and as shy as she is, only the exterior is different. She learns later on of this fact, after seeing the notes he put to her between the books she recommended to him. He loved her all along. She could transform outwardly, but inwardly she was still the same, only more confident. Yet he would love her no matter what she wore or looked. That is true love in the best sense! Side note: I am 100% sure that when she first came to his room he began to exercise just to impress her. It also shows Sara's hiding confidence in coming to his room while her father is away to ask for help. Not to mention we saw her watching him and seeing him as non-threatening, no matter his exterior. God, this movie's writing is so brilliant!
He also never hurts anyone, unless they threaten to hurt the one he loves. Violence is never his first choice, it is talking, sheltering and being helpful. The first act we see is him feeding a homeless kitten! He even adopts it! The only time he threatens someone is when they have done something despicable to Saru: one being her father and the other being her former crush ex-fiancee. He is protective, but not wanting to become the bad ex-convict the world thinks he is, but only superficially so (tattoos, workout etc.). Early on, a character says that he can site every law at the top of a hat, which pays off the beginning of the movie, since we see he has become a trial lawyer.
In a sense, these two characters have become the thing the world says they are. Saru is shy, is bullied verbally by her co-workers, so she wants to disappear so that she isn't bullied and her father's harsh words don't hurt her so much. Inder becomes everything unorthodox and vulgar as Saru's father says he is, but only superficially. Inside he is one of sweetest guys, his exterior is just different. This film, it is all layers, looking past the superficial (in a non preachy way) and to seeing people as people, no matter what our first impression of them is. Very much like Pride and Prejudice – only less so, with a whole another twist. Yes, one can say that it has every romance trope checked, but how it presents it and turns some of them on their heads, makes this movie work on so many levels.
Hocane and Rane are the heart of the film. Their natural chemistry is just burning there, with intimacy and sweetness, as well as plenty of held tears and comforting touches. You get the feeling that these two actors – Rane being a hero in Telugu cinema and Hocane having a good line up of Pakistani TV series' behind her – made this film what it is. Two people, coming from different cultures and backgrounds (reflected somewhat in their characters) made this film work as well as it did. They were going almost the same motions as the characters did, in a script that was both traditional and wholly original. Anyway, those are just my speculations. Their chemistry and sincere emotions make their pair of lovers so great to watch.
The music is also gorgeous! Made by Himesh Reshammiya it is a mix of soft melodies and memorable tunes that stay in your head. Even hearing the music will make you cry! The lyrics are by him, Sameer Anjaan, Shabbir Ahmed and Subrat Sinha. My favourite song is definitely 'Tera Chehra' – it is filled with so many emotions, so romantic and intimate. The whole soundtrack is just phenomenal!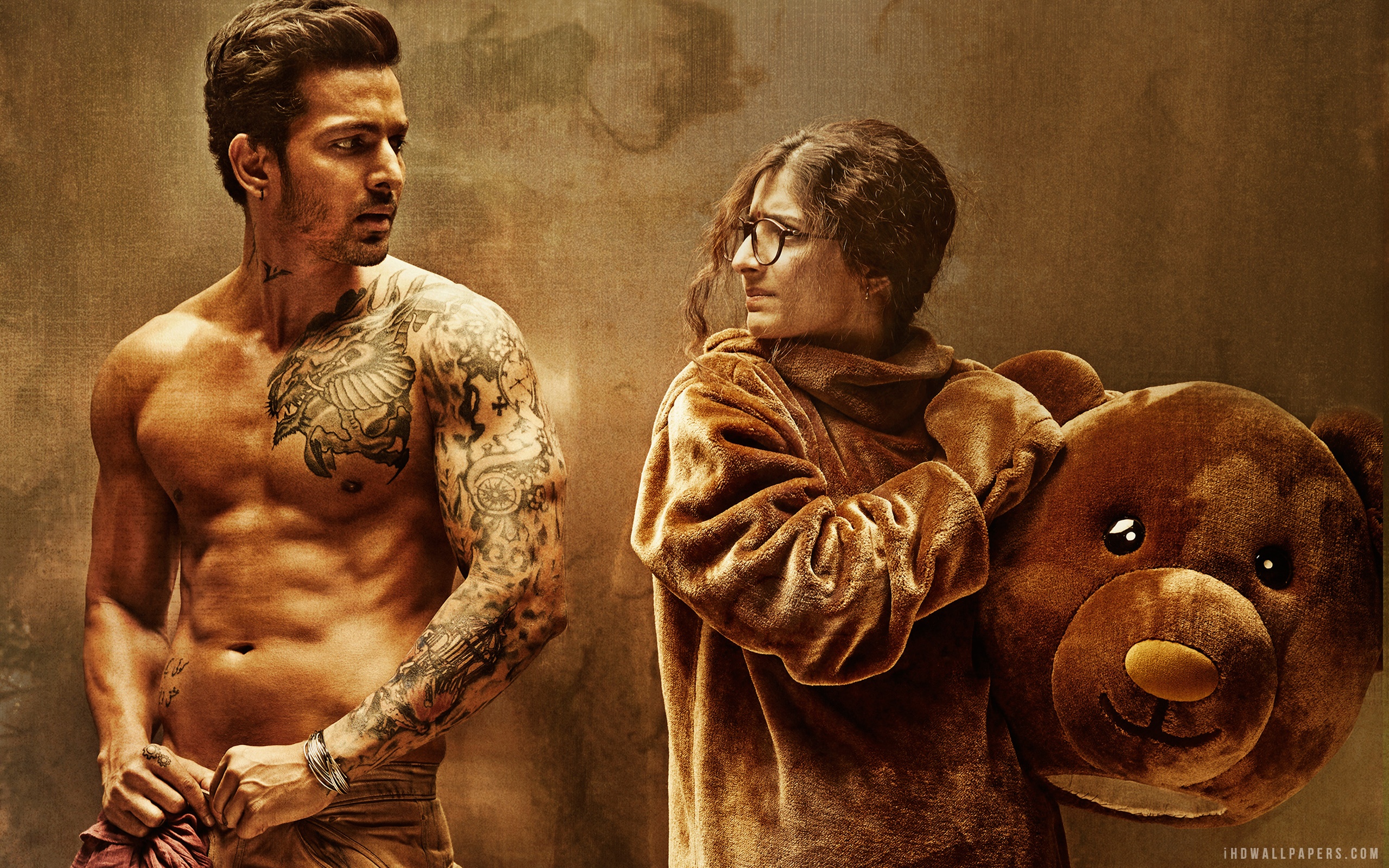 In a way, this film reminds me of Laila Majnu (2018), not just by the great pair of actors chosen for the parts with immense chemistry and screen presence. But also because of the movie's now definitive cult status. In a way, this is the fate of so many of these non-massive-stars romance movies. To attain cult status, because the audiences did not come and see the movie. They see its brilliance only later. Because no matter how brilliant the writing, directing, actors and music – it is the audience who are have to come see the movie. To venture into unseen territory with new stars and to maybe see stars in the making. Who knows, they might discover hidden gems or turn otherwise cult classics into Classics.
This film is about the unfulfilled. The chances not taken or understood or coming too late. The love of Saru and Inder is one such love story. With her realisation of her love for Inder coming too late, along with the worsening of her brain tumour. You are kept wishing they would come together sooner, that they would have more time. That is the tragedy of stories like these, you keep wanting it to change at every watch. Yet a part of you know it would not be as cherished as a movie it is if it were not to end differently. Ever the cruel fate of tragic romances as this, with their pain and pleasure in equal measure.
Anyway, I am happy to see a film like this still receives love even after all these years. It deserves it wholeheartedly!
Thank you for reading!